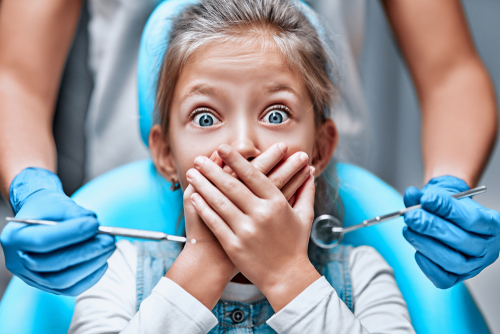 WORDS LIM TECK CHOON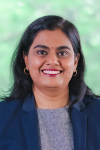 FEATURED EXPERT
DR YOGESWARI SIVAPRAGASAM
Senior Lecturer and Consultant in Paediatric Dentistry
School of Dentistry
International Medical University (IMU)
Tip 1
START EARLY—CLEAN YOUR BABY'S GUMS AT LEAST TWICE A DAY
"It is easy to overlook oral care in babies – after all, they won't have teeth till months later!" says Dr Yogeswari Sivapragasam,
Get a clean, damp washcloth.
Use the washcloth to gently wipe clean your baby's gums.
Also gently clean the front of your baby's tongue.
You should do this after every breastfeeding.
"Besides that, parents should also get advice from healthcare practitioners, such as a nurse advisor at community clinics or paediatricians, on how to care for their child's oral health from birth, which includes what to do when their teeth first appear," Dr Yogeswari further advises.
Tip 2
DELAY ADDING SALT & SUGAR INTO YOUR KID'S DIET
Dr Yogeswari advises us to hold back the introduction of added salt and sugar into their child's diet.
This is because getting your child hooked early on sweet or salty foods can increase their risk of dental problems as well as chronic health conditions (obesity, type 2 diabetes, etc) later in life.
Instead, let your child develop a liking for naturally unsweetened and unsalted foods.
Tip 3
TAKE YOUR KID TO THE DENTIST REGULARLY & MAKE THESE VISITS AS FUN AS POSSIBLE
Children should receive their first dental check-up when they are 1 year old.
"Remember this: first birthday, first dental check-up!" says Dr Yogeswari.
After the first dental visit, you are advised to bring your kid to the dentist every 6 months.
"While it is unlikely that they will have any dental problems at this young age, this will help young children have a positive experience rather than associate dental visits with pain and fear," Dr Yogeswari further adds. "Regular visits will help to normalize the experience of visiting a dentist and will go a long way towards preventive care."
Of course, regular visits to the dentist will also help to detect early any potential problems with your kid's oral health and tooth development, and allow the dentist to address these problems without further delay.
Tip 4
KEEP AN EYE OUT FOR UNUSUAL CHANGES IN BEHAVIOUR
Your child sometimes refuses certain foods or refuses to brush their teeth. "While this may be easily explained as the child being fussy or picky, there could be another reason behind it," says Dr Yogeswari.
For example, your child may have developed cavities or gum disease, and the constant pain and discomfort may cause them to refuse foods that need to be chewed.
"This may inadvertently lead them to avoid whole foods such as apples and chicken," Dr Yogeswari elaborates, "and choose softer foods instead, many of which are processed and contain higher levels of salt, sugar and fat. Over time, this may lead to nutritional deficiencies or chronic conditions that can affect a child's health into adulthood."
The constant pain can also cause irritability and affect their ability to concentrate during lessons in school.
"In addition, poor oral health can also affect a child's self-esteem if they are teased due to the appearance of their stained or rotten teeth. This may cause them to avoid social activities or become withdrawn," Dr Yogeswari adds.
As such, be alert and check for possible dental problems if your child suddenly appears to be unwilling to chew or becomes irritable without any apparent cause.