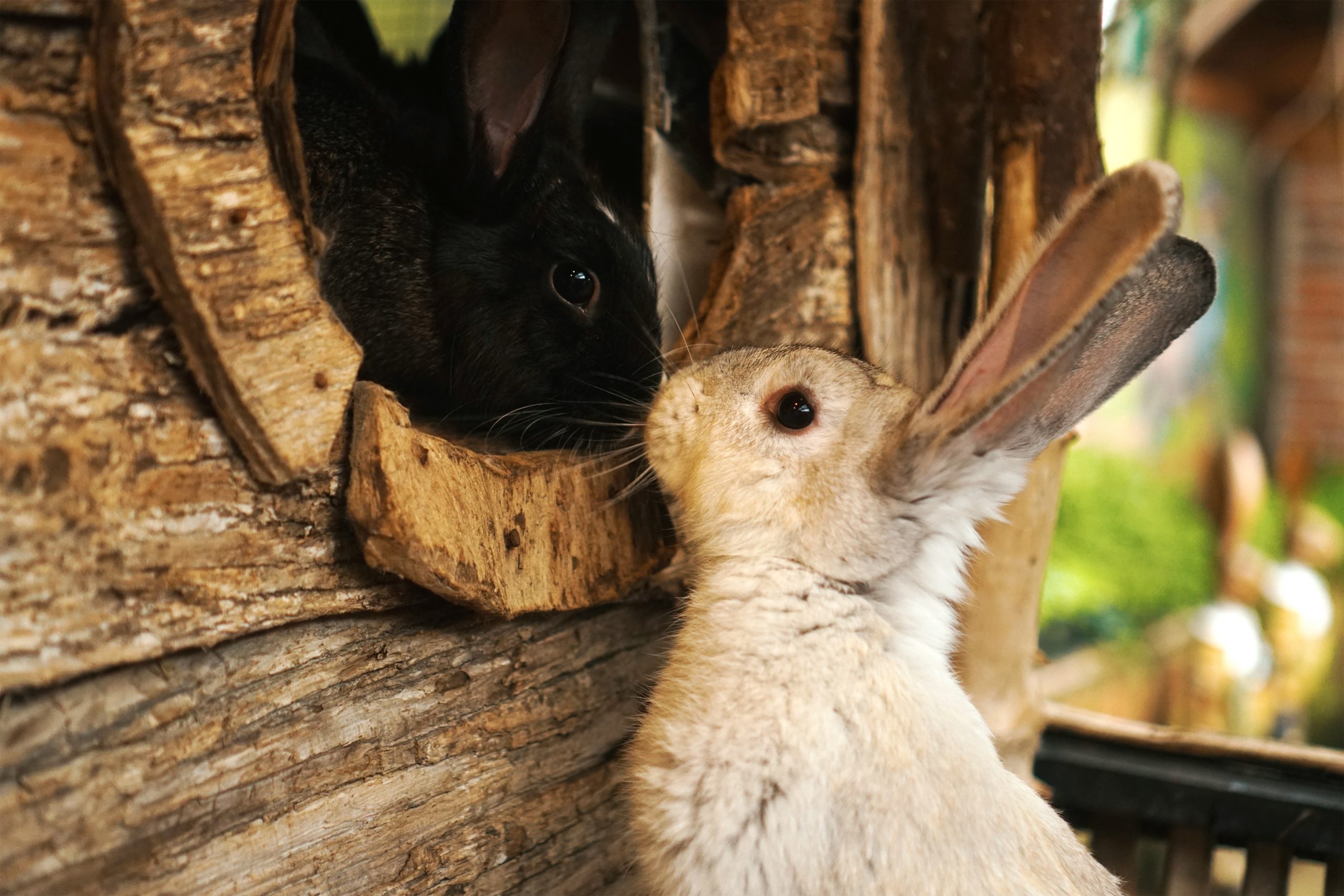 WORDS LIM TECK CHOON
PHOTO RAHIM SOFRI
UNDERSTANDING THE RABBIT
Rabbits are pack animals that have many predators, so they are conditioned to always be alert and wary. Therefore, when you adopt a pet rabbit, it may take a while for the rabbit to become familiar with its new home and to feel safe.
Wild rabbits live in warrens—underground homes interconnected by tunnels. Therefore, even tame rabbits have this urge to dig with their paws. Therefore, line your rabbit's new home with something that it can dig on.
Rabbits answer the call of nature in the same spot as much as possible, so minimize the risk of predators tracking them down. Therefore, tame rabbits can be trained to do their business in the same place every day.
A rabbit's tooth never stops growing throughout its life, and a wild rabbit keeps its teeth to manageable length by chewing down on rough parts of plants. Therefore, give your pet rabbit things that it can always chew on, so that its teeth won't become overgrown.
A rabbit tells you that it is not happy with you by thumping its rear feet. It may also bite, although fortunately rabbits are usually not aggressive to humans.
YOUR RABBIT'S IDEAL HOME
Keep your rabbit in a well-ventilated cage—such cages are sold in pet shops. Avoid putting rabbits in closed "houses" or glass cases, as these often lack ventilation.
Rabbits may develop sore hocks, with its feet becoming raw and inflamed, when they spend too much time on wire flooring, so make sure that the wire flooring has a mesh size that is as small as possible (1 x 2.5 cm should be good).
Have a solid and smooth area for the rabbit to rest on, such a wood or Plexiglas surface, so that it can take a break from moving around on the wire flooring.
Grass hay makes good bedding for the rabbit, as it is comfy and also provides a nice snack for a hungry rabbit!
HEALTHY RABBIT MUNCHIES
A rabbit needs plenty of dietary fibre to keep its digestive system healthy. Unfortunately, most commercial-available pelleted diets sold in stores do not provide enough fibre for the needs of an older, non-breeding, and physically inactive house rabbit.
Usually, such rabbits will need to their pellets supplemented with grass hay, leafy green vegetables, and a small amount of treat foods (rolled oats, stale bread, fruits, etc). Therefore, discuss with a veterinarian (that's an animal doctor) on how to best meet your rabbit family member's nutritional needs.
Make sure that your rabbit always has clean and fresh water to drink. If you have an inverted sipper bottle for your rabbit, check often to make sure that the drinking or 'straw' part of the bottle is not blocked.
TRIPS TO THE VET
Ideally, have the vet examine your rabbit once a year to check for lice, parasites, and tooth problems as well as signs of diseases.
Pet rabbits can be neutered when they are 3 or 4 months old to keep them from being aggressive.
IF YOU NEED TO LIFT & CARRY THE RABBIT AROUND IN YOUR ARMS
Grasp your rabbit family member gently by the scruff of its neck to keep it docile.
Cup its hindquarters with your other hand to keep it from kicking you with its rear legs.
Then gently pick the rabbit up, keeping it in a vertical position.
Alternatively, once you have grasp the rabbit's scruff gently, you can place its head under your other arm (be gentle, don't squeeze!) and use that arm to support its hindquarters.
---
References:
Jenkins J. R. (2001). Rabbit behavior. The veterinary clinics of North America. Exotic animal practice, 4(3), 669–679. https://doi.org/10.1016/s1094-9194(17)30030-0
Crowell-Davis S. (2021). Rabbit Behavior. The veterinary clinics of North America. Exotic animal practice, 24(1), 53–62. https://doi.org/10.1016/j.cvex.2020.09.002