WORDS LIM TECK CHOON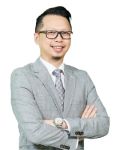 FEATURED EXPERT
DR KENNETH LAI KOAH KIEN
Consultant General Physician and Nephrologist
Bukit Tinggi Medical Centre
Diabetic kidney disease, also known as diabetic nephropathy, develops when one's kidney has trouble filtering waste from the blood.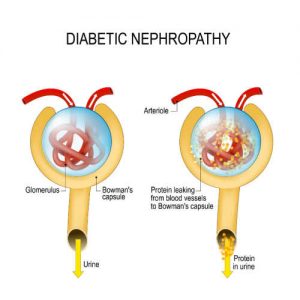 When left untreated, the affected kidney may eventually fail and one would need either a kidney transplant or dialysis.
SYMPTOMS USUALLY SHOW UP UNTIL THE DISEASE IS AT AN ADVANCED STAGE, AND BY THEN, IT CAN BE MUCH HARDER TO MANAGE
According to Dr Kenneth Lai Koah Kien, it can take many years for diabetes to substantially damage the kidneys.
"Even then, the symptoms usually don't show up until late in the course of the disease," he says.
WHAT ARE THE SYMPTOMS, ANYWAY?
Unusual weight gain
Swollen ankles
Nausea or vomiting
Frothy urine
Lethargy
Urine breath
Itching
Reduced appetite
Swelling of the leg.
Blurring of visions and floaters (the eye can also be affected by kidney disease)
SO, WHAT SHOULD SOMEONE WITH TYPE 2 DIABETES DO TO DETECT DIABETIC KIDNEY DISEASE EARLY?
Dr Kenneth recommends the following:
If you have other health conditions alongside type 2 diabetes, keep them well-controlled too along with your diabetes
"These patients would need to monitor their co-morbidities closely with their doctors. These include hypertension, obesity, hypercholesterolemia, and smoking. All these are mercenaries of death together with diabetes," he says.
Go for kidney disease screening
Recommended screening tests include:
A urine test called urine ACR to look for protein leakage
A simple blood test called serum creatinine test to look at kidney function
As for when one should start screening:
For type 2 diabetes, screening should start on the date of diagnosis.
For type 1 diabetes, screening should start 5 years after the onset of type 1 diabetes.