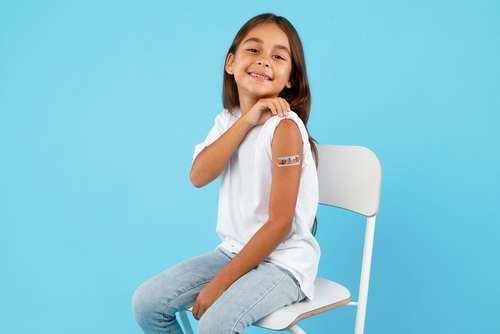 WORDS ASSOCIATE PROFESSOR DR ERWIN KHOO JIAYUAN
The survey is now closed. All parties involved would like to express their gratitude to everyone that participated in the study.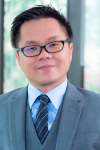 FEATURED EXPERT
ASSOCIATE PROFESSOR DR ERWIN J KHOO
Consultant Paediatrician & Head of Paediatrics Department
International Medical University (IMU)
IT CAN BE CHALLENGING FOR A PARENT TO DETERMINE FACTS FROM FICTION WHEN IT COMES TO NEWS ON SOCIAL MEDIA
Netizens who are vaccine hesitant have an alarming footprint on social media. In a vicious cycle, their hesitance is likely to be fueled by health (mis)information obtained from a variety of sources, including news media such as the Internet and social media platforms.
As access to technology has improved, social media has attained global penetration. In contrast to traditional media, social media allow individuals to rapidly create and share content globally without editorial oversight. Users may self-select content streams, contributing to ideological isolation. As such, there are considerable public health concerns.
These worries may be magnified in the face of the ongoing COVID-19 pandemic. As the development and subsequent deployment of more vaccines are expected to play a critical role in downstream emerging pandemic control efforts, social media will remain a powerful tool. Most concerning is how (mis)information and (un)substantiated reports on its platforms will threaten to erode public confidence even well before the release of any scientific evidence.
It is not readily evident why social media is so disproportionately successful in promoting vaccine hesitancy as opposed to uptake. Social media users may represent a skewed population sample with baseline misperceptions regarding the benefits and side effects of vaccination whilst simultaneously lacking familiarity with the consequences of vaccine-preventable disease. Moreover, when evaluating the risks and benefits of vaccination in general, the risks may be overestimated and may seem more immediate, and tangible as compared to the more abstract potential benefits of disease prevention.
IF YOU ARE A PARENT WITH A CHILD UNDER 18, PLEASE SPEND 15 MINUTES TO HELP US BETTER UNDERSTAND THE SITUATION
SOcial MEdia on HesitAncy in Vaccine E-survey or in short, SOMEHAVE, is a multinational collaborative study between International Medical University (IMU), the Singapore's National University Health System (NUHS), National University of Malaysia (UKM) and Universiti Malaya (UM)
The study uses unidentified e-survey for parents with the aim of seeking the impact of social media on vaccine hesitancy.
For the English survey form, please click here (link opens in a new tab).
For the Bahasa Malaysia version, please click here (link also opens in a new tab).
[IRB Ref No: IMU R 279/2021, UKM PPI/111/8/JEP-2021-824, NHG DSRB (Singapore) Ref: 2021/00900]