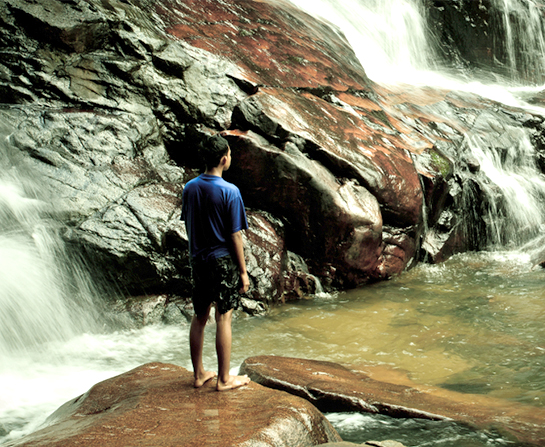 WORDS HANNAH MAY-LEE WONG
In the early months of this year, Malaysia saw soaring temperatures and dry weather throughout the country as an increasing number of areas were put on a heatwave alert. A heatwave happens when temperatures remain high for a few consecutive days. The exceptionally hot weather is a natural phenomenon that typically happens towards the end of the northeast monsoon. Thankfully, the Malaysian Meteorological Department predicted that this heatwave will likely end in April.
What are the dangers?
The health risks a heatwave can bring include: dehydration, overheating, heat exhaustion and heatstroke (a dangerous condition where the body temperature rises to 40°C or higher and if untreated can cause damage to vital organs like the brain, heart or kidneys).
Anyone can be affected by the heatwave, but there are specific groups of people that are more at risk. They include the elderly, babies and young children, people with pre-existing chronic health conditions, people who are physically active and people who work outdoors. Those who are on medications that affect sweating and body temperature should also take extra precautions.
With that in mind, we ask ourselves, is there anything we can do to beat the heat?
According to a post by the Ministry of Health Malaysia on their Facebook page, here's what you should do to stay safe and cool in this hot weather:
Drink lots of water, even if you haven't been physically active.
If temperatures are high, avoid doing outdoor activities—opt to stay indoors if you can help it.
Limit your intake of caffeine, alcohol and sugary drinks.
Turn on the fan or air conditioner so that your body can cool off.
Wear loose clothing made of light, airy material. Avoid wearing dark coloured clothes as they tend to trap heat.
Do not sit in your car (with the windows and doors closed) without turning on the air conditioner.
Wear a hat or use an umbrella to protect your body from sunlight.
The above information was adapted from an infographic by the Ministry of Health Malaysia. Available at: https://www.facebook.com/kementeriankesihatanmalaysia/photos/a.390879946236/10155894338076237/?type=3&theater.
Finally, keep a lookout for alerts and announcements made on the radio or in the newspapers, for updates on the weather situation. In doing so, it helps you stay informed and prepared. If you're feeling too uncomfortable with the heat, seek the advice of your doctor immediately. HT
References:
The Star. Temperature soars to 36°C. Retrieved from: https://www.thestar.com.my/news/nation/2019/02/26/temperature-soars-to-36c-perlis-kedah-the-hottest-as-10-areas-placed-on-heatwave-alert/.
NHS. Heatwave: how to cope in hot weather. Retrieved from: https://www.nhs.uk/live-well/healthy-body/heatwave-how-to-cope-in-hot-weather/.
If you like this article, do subscribe here.