WORDS LIM TECK CHOON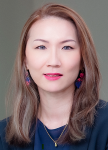 FEATURED EXPERT


JANICE CHAN VEY LIAN
Deputy Director
Centre for Complementary and Alternative Medicine
International Medical University (IMU)
In conjunction with World Spine Day on October 16, Janice Chan Vey Lian shares some helpful tips on how to put a 'STOP' to back pain.
S IS FOR: SIT UP STRAIGHT AND STRETCH
"The main factors responsible for back pain are poor posture and lifestyle habits," says Janice, adding that most people don't pay attention to their posture as they carry out their daily tasks.
"As simple as it sounds, sitting up straight and stretching regularly can help," she further says.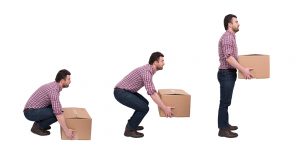 T IS FOR: TAKE A BREAK
For this, Janice advises us to set scheduled reminders on our phone or other devices, so that we will remember to get up and move our spine, such as by stretching as mentioned earlier.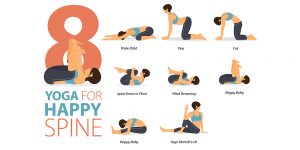 O IS FOR: ORGANIZE
Adjust the height of your computer screen to eye level using books or sturdy boxes.
Enlarge the view and brightness of your screen so you can see and read without having to lean forward.
Use a chair with good back support, placed at a height that allows your feet to rest flat on the floor with knees bent at a 90-degree angle.
Use a stool to avoid squatting while gardening or bathing babies.
Place needed items within easy reach to minimize bending and/or twisting at the waist. For example, parents can sit on the bed to change their children's diapers instead of standing and bending over at the waist.
Manage heavy loads by packing lightly and/or using a bag made of a lighter material.
Distribute weight evenly. As a general rule, carry less than 10% of our body weight, evenly distributed across both shoulders. Backpacks, when worn properly, allow both shoulders to bear the weight or switch sides regularly when carrying a handbag or tote.
Carry smaller or lighter loads and make several trips rather than lifting one large, heavy load.
Use the correct posture. Lift using your knees, place frequently used items as close to you as possible, and place heavy items on higher levels.
Learn proper fitness and exercise techniques by enlisting the help of a trainer. If needed, ask their advice on how to modify your workout to prevent strain or injury.
P IS FOR PROFESSIONAL HELP
"Many people see a chiropractor when they have problems like scoliosis and back pain," Janice shares.
She adds: "We help to identify likely problems and recommend ways to improve spine health. These may include alignment of the spine, helping to improve your range of movement, optimizing the way you perform your daily tasks, or changing the way your working space is organized to reduce overall strain on your body and prevent injury."
Is there a difference between a chiropractor and a physiotherapist?
Janice explains that chiropractors focus more on musculoskeletal problems, while physiotherapists are more often involved in rehabilitation and training.
Both of these practices may also function concurrently, depending on the needs of the patient.
To find a chiropractor
Janice recommends seeking those that are registered and recognized by the Ministry of Health Malaysia.
All licensed practitioners will soon be listed on the official portal of the Traditional and Complementary Medicine Division.