WORDS LIM TECK CHOON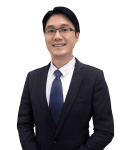 FEATURED EXPERT


DR PATRICK TIAU WEI JYUNG
Consultant Cardiologist
Sunway Medical Centre
Dr Patrick Tiau reveals that silent heart attacks, also known as silent myocardial infarction, account for 45% of heart attacks.
These heart attacks are "silent" because they occur without the usual, recognizable symptoms of a heart attack.
COMMON SYMPTOMS OF HEART ATTACK
Chest pain (often described as heavy or pressure sensation)
Radiating pain in the arm, neck, or jaw
Sudden shortness of breath
Sweating
Dizziness
HOWEVER, THESE SYMPTOMS ARE USUALLY NOT PRESENT WHEN ONE HAS A SILENT HEART ATTACK!
Because of this, many people may not know that they have experienced one until days or even weeks after.
However, Dr Patrick shares that there are some early warning signs to look out for.
SIGNS THAT YOU MAY HAVE HAD A SILENT HEART ATTACK
It's good to consult a doctor when you have concerns, especially if you experience these signs and fall under the high-risk below (see below).
Feeling tired
Indigestion
Nausea
Sweating.
Dr Patrick says, "We have come across many patients who have dismissed the early warning symptoms as simply feeling tired, indigestion, nausea or sweating. By the time they seek out medical treatment for these symptoms, they are shocked to learn that what they are experiencing is actually due to a reduced blood flow to their heart, and that has caused them to have a silent heart attack."
Silent heart attacks can lead to more serious health complications if left untreated over an extended period of time, such as an increased risk of another, potentially more deadly heart attack.
COMMON RISKS OF SILENT HEART ATTACKS
RISKS THAT CANNOT BE AVOIDED 
Age. The risk increases as we grow older.
Gender. Men are more at risk than women. However, women are more prone to a higher risk of complications after experiencing one, especially if they are diabetic.
Family history. The risk is higher for people with a family history of heart diseases.
RISKS THAT CAN BE MODIFIED 
Smoking. Chemicals in cigarettes stimulate one's heartbeat and can dramatically increase one's risk of heart attack.
High cholesterol. Individuals with elevated cholesterol levels can lead to formation of atherosclerotic plaque in the blood vessel and reduce blood flow to the heart.
High blood pressure: Having high blood pressure puts extra strain on the heart muscle. Over time, this causes the heart muscle to stiffen, thicken, and perform less optimally.
Individuals that are overweight or obese, especially when their weight tends to sit at the waist, are more at risk even if they do not have any other risk factors.
Physical inactivity. Doing regular exercise helps protect the heart by keeping under control other risk factors such as cholesterol, blood pressure, diabetes, and obesity.
"Undeniably our heart health is essential to allowing us to have a well-balanced and fulfilling life," he says. "The heart itself is the first and last sign of life that is responsible for, quite literally, keeping us going. In combatting heart attacks, the most important thing to remember is that prevention is definitely better than cure."
DR PATRICK'S TIPS TO REDUCE YOUR RISK OF SILENT HEART ATTACKS
Make the necessary small changes to daily lifestyle to reduce one's risk factors. These changes include:
Regularly monitor blood pressure and cholesterol
Get sufficient exercise
Quit smoking
Eat a balanced diet of fruit, vegetables, lean meats and whole grains
Ensure that one's blood pressure, cholesterol and blood sugar are well-controlled
Inform a doctor as soon as possible about any unusual symptoms that may indicate a silent heart attack
Once you go home from the hospital, it is essential that you keep taking your medications as prescribed. "This will ensure your heart health is kept in check, possibly for the rest of your life," says Dr Patrick.
Consider joining a support group. Dr Patrick acknowledges that heart attack survivors may start to develop feelings of shock, sadness, and anxiety. This is normal, and these feelings can be managed with the right support.
"Some people find it helpful to join a support group where they can talk with others that have gone through a similar experience or seek out companionship and encouragement through avenues such as the gym, or yoga classes," he advises.