WORDS LIM TECK CHOON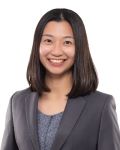 FEATURED EXPERT


DR WINNIE NG NYEK PING
Consultant Clinical Oncologist
Subang Jaya Medical Centre
NO FAMILY HISTORY OF BREAST CANCER = NO PROBLEM? WELL, THINK AGAIN!
"Even if one has no known family history of cancer, external factors such as environmental exposures, prolonged exposure to female hormones and lifestyle features may contribute to an increased relative risk of breast cancer," says Dr Winnie Ng, a consultant clinical oncologist.
"Aside from genetics, there are numerous underlying possible causes of breast cancer," says Dr Ng
Alcohol intake
Smoking
Prolonged exposure to female reproductive hormones such as oestrogen, such as in women that reach menstruation at early age, women that have never been pregnant, women on oral contraceptive pills, women that experience menopause late, and woman that have their first full-term pregnancy at a later age
Postmenopausal women on hormone replacement therapy
Obesity
Therefore, even if you have no family history of breast cancer, Dr Ng recommends that still going for breast cancer screening.
"The easiest method of screening is by self-examination of the breast," she adds.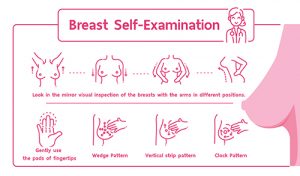 AS WE STILL DON'T HAVE A CURE FOR BREAST CANCER, SCREENING REMAINS THE MOST PRACTICAL SOLUTION TO DETECT BREAST CANCER EARLY
Dr Ng recommends that:
Women below 40 should undergo a breast ultrasound.
Women above 40 are advised to go for a mammogram.
You should consult your doctor about your risk factors and how often you should go for breast cancer screening.
"A breast cancer diagnosis is not a death sentence. Self-tests and regular screenings can save lives," says Dr Winnie Ng.