WORDS LIM TECK CHOON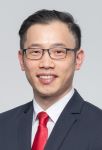 FEATURED EXPERT


DR KOK CHIN YONG
Consultant Neurologist and Internal Medicine Physician
Sunway Medical Centre Velocity
FIRST, LET'S TAKE A LOOK AT STROKE
Stroke is a medical emergency caused by the disruption of blood flow to your brain.
Without enough oxygen, your brain will stop working properly. This is why stroke is often considered the brain's version of a heart attack.
Ischaemic stroke
This occurs when there is blood flow disruption to the brain. This can occur when the blood vessels in your brain are blocked by blood clots or other substances.
This is the most common type of stroke and is often linked to poorly controlled type 2 diabetes, high blood pressure, and/or high blood cholesterol levels.
Haemorrhagic stroke
This type of stroke occurs when there is internal bleeding in the brain. Accumulated blood in certain areas of the brain can exert pressure to brain tissues in these areas and damage these tissues.
While not as common as ischaemic stroke, this type of stroke is especially dangerous because the affected person's symptoms can get worse very quickly and urgent medical attention is needed to prevent permanent brain damage and even death.
MOST STROKE SURVIVORS EXPERIENCE GAIT DISABILITY
Stroke is one of the main causes of disability.
2005 statistics from the American Heart Association revealed that more than 80% of stroke survivors suffer from gait disability—the loss of mobility due to impaired ability to walk normally.
Gait disability can affect the survivor's quality of life.
However, there are also other repercussions of this disability on the person: the person's confidence and sense of independence can be compromised.
Furthermore, gait disability is linked to increased risks of cardiovascular diseases and death in people approaching 80.
Because of this, gait therapy is an important aspect of rehabilitation for a stroke survivor.
ALL IS NOT LOST, AS THE BRAIN HAS A CHANCE TO ADAPT & RECOVER
The brain is an amazing organ. The network of nerves and other tissues involved in brain function can adapt to changes by reorganizing themselves, or 'rewire' in response to these changes.
"This can happen after a stroke," Dr Kok explains, "as the brain begins to compensate for the damage caused by the stroke."
This process, called brain neuroplasticity, can involve the formation of new connections between remaining healthy nerves and 'recruiting' other parts of the brain to take over the functions that were handled by the now-damaged part of the brain.
Much research is being done on the neuroplasticity of the brain to explore possible ways to improve the rehabilitation process of people that had a stroke or other brain injuries that affect their normal day-to-day function.
Currently, research data increasingly suggests that techniques that can stimulate the part of the brain affected by stroke can help improve the rehabilitation of the lost function linked to that part of the brain.
HENCE, GAIT THERAPY IS AN ESSENTIAL COMPONENT OF A STROKE SURVIVOR'S REHABILITATION
Dr Kok Chin Yong mentions that the restoration of a stroke survivor's ability to walk can be a complex process.
The stroke survivor's inability to walk normally is usually due to the stroke disrupting the function of the nerve pathways in the region of the brain that plans and controls movement called the motor cortex.
Furthermore, the stroke survivor also often suffers from other debilitations that make it harder for them to walk, such as changes in their muscle tone and strength as well as impaired heart function.
Additionally, the more gait therapy is delayed, the harder it is to achieve a good outcome because the organs involved in walking will further weaken and waste away due to lack of use.
Hence, gait therapy should be prioritized as soon as it is feasible to do so.
ROBOTICS-ASSISTED GAIT THERAPY CAN BENEFIT STROKE SURVIVORS CONSIDERABLY
Dr Kok explains that the first line of rehabilitation is conventional physiotherapy.
"During this stage, we will assess the patient's suitability for robotics-assisted gait therapy," he explains, adding that the criteria for suitability are similar to those explained by his colleague Dr Foong is the above-linked article.
"The main benefit of the use of robotics is that many patients can regain their normal physiological walking at a faster rate than conventional physiotherapy," he shares.
He elaborates that this is due to the robotic exoskeleton stimulating the neuroplasticity of the patient's brain, helping it to relearn how to order and control the movement of the patient's lower limbs at a much faster rate.
He reiterates that such outcome is more likely achieved when the robotics-assisted gait therapy is initiated as early as it is feasible to do so.
Hence, he encourages stroke survivors to consult their doctors further on whether such a therapy is suitable for them.
THIS IS THE SECOND PART OF THE SERIES LEARNING TO WALK AGAIN
Below are the articles in this series:
How Robotics Can Help a Stroke Survivor's Brain to Relearn How to Walk at a Faster Rate (you're reading this article now)
---
References: