WORDS LIM TECK CHOON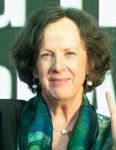 FEATURED EXPERT


PROFESSOR EMERITA DR ELIZABETH SCOTT
Chair of the Global Hygiene Council
FIRST, THE BIG CONCERN
Infectious diseases are the leading cause of death all over the world.
Every year, there are about 525,000 children under 5 that perish from diarrhoea-related diseases.
A single emerging infectious disease can cost the global economy anything from USD30–50 billion.
There is also the rise of drug-resistant infections to worry about.
WHAT DO OUR CHILDREN HAVE TO DO WITH THIS?
Professor Dr Elizabeth Scott reveals that about 1.8 million children under the age of 5 die each year from diarrhea-related diseases and pneumonia.
However, it does not have to be this way. Professor Dr Scott shares that:
Simple handwashing could protect 1 in 3 children from diarrhoea.
Likewise, handwashing can shield 1 in 5 children from pneumonia.
"Access to handwashing essentials such as soap and water, and hand washing education in schools not only fosters good hygiene habits but can help to improve attendance," she goes on to explain.
She adds: "Furthermore, early hygiene habits potentially enhance child development in some settings."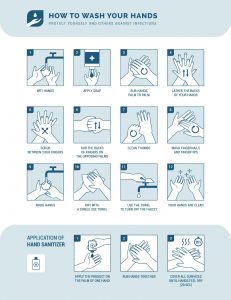 OUR KIDS AREN'T WASHING THEIR HANDS ENOUGH OR CORRECTLY, THOUGH!
Results of the Global Hygiene Council's survey on nearly 5,000 parents, primary school teachers
and children aged between 5 and 10 found that:
40% of primary school children are not always using soap when washing their
hands at school.
27% of primary school children did not learn how to wash their hands at school.
Only 37% of parents and teachers know that hands can still contain germs when they are visibly clean.
47% of primary school children believe that if their hands are visibly clean, they will not get sick.
65% of primary school children say they have seen people in their school not wash their hands after going to the toilet.
50% of parents and teachers believe that children's handwashing habits have little effect on whether they get ill.
OH DEAR, IS THERE ANYTHING THAT CAN BE DONE ABOUT THIS?
The Global Hygiene Council offers the following recommendations, which they call the 'four pillars of change':
Pillar 1: Build on lessons learned from the COVID-19 pandemic.
Link lessons learned from the implementation of hygiene practices in previous pandemics (such as handwashing, mask wearing, and surface disinfection) to provide policy guidance for future public health campaigns and infection, prevention and control policies.
Pillar 2: Mainstream AMR-sensitive infection prevention and control tools.
Direct more focus on infection prevention and investment in new antimicrobials, vaccinations, and antimicrobial stewardship. National action plans on antimicrobial resistance should be adapted to include hygiene and Water, Sanitation, and Hygiene (WASH) recommendations for home and community settings.
Pillar 3: Quantify the economic benefits of hygiene.
Consider hygiene education and access to appropriate hygiene facilities as a critical and cost-effective solution for facilitating hygiene behaviour change and protecting against the spread of infectious diseases in schools, at workplaces, and throughout communities.
Pillar 4: Establish strong hygiene habits.
Make public communications campaigns easy to understand and built on evidence-based approaches. Highlight the personal impact that changing hygiene behaviour has on the health of families and communities with respect to reducing the risk of infection.
PROTECTING FUTURE GENERATIONS AGAINST PANDEMICS
To protect against future pandemics, including the threat of antimicrobial resistance, there is a need for greater public awareness of the role of targeted hygiene practices in preventing infections within home and community settings.
Future public health campaigns and infection prevention and control policies should include clear and practical information on evidence-based practices, as well as ensuring adequate access to clean water and hygiene resources to help prevent the spread of infections, including those that are drug resistant.
---
References: