WORDS LIM EN NI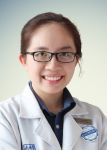 FEATURED EXPERT
LIM EN NI
Chief Pharmacist
Alpro Pharmacy
A recent weight loss trend among TikTok users is the use of the diabetes medication Ozempic, which gathered over a million views—and counting!—using the hashtag #ozempic and #ozempicjourney. Even Elon Musk credited it as one of the reasons he shed 13 kg.
Ozempic is actually one of the many brand names for semaglutide, an anti-diabetic medication used for the treatment of type 2 diabetes and, in the United States, as anti-obesity medication for long-term weight management.
However, it is not the ultimate answer for obesity as it is a prescription medicine indicated for type 2 diabetes, which requires a patient to go get a complete medication review.
WHAT HAPPENS WHEN YOU MISUSE THIS MEDICATION?
Overdose of Ozempic or other similar prescription can cause low blood sugar or hypoglycaemia, which can lead to more health complications
Common side effects include gastrointestinal symptoms including nausea, vomiting, diarrhea, abdominal pain and constipation
Other possible side effects include pancreatitis, changes in vision, low blood sugar, kidney failure and gallbladder issues.
Furthermore, it is not suitable for people with medullary thyroid cancer or certain endocrine disorders
THE GO-TO OPTION TO REDUCE BODY WEIGHT SHOULD ALWAYS BE LIFESTYLE & DIET MODIFICATION
Diet is the key component in weight management. Many people are aware of this, but only a few succeeded in making changes to their diet in order to achieve a healthy body weight.
This is because most people initiate the lifestyle and diet changes without proper planning and consultation from experts such as nutritionists and dietitians.
With proper consultation from nutritionist and dietitian, weight loss progression can be measured with a much higher success rate.
Dietitian can personalize weight management plan effectively and safely while taking into account the underlying contributing factor needs to be addressed for each individual.
THE RISK OF BUYING OZEMPIC FROM UNLICENSED OR ILLEGAL SOURCES WITHOUT A PROPER PRESCRIPTION
In cases where one requires Ozempic, it should only be used under a doctor's prescription and purchased from a licensed pharmacy.
Members of the public should keep in mind to not purchase this drug online via illegal sources as this puts their health at risk health.
They will also subject genuine people with diabetes that need this medication to unnecessary distress, should the medication run out of stock due to the self-prescribing habit of the netizens.
Another issue of note is that this medication has to be handled with care under tight temperature control as it is a cold chain medicine. Once the cold chain is broken, the efficacy may be affected and may also cause unwanted side effects.