WORDS DR GOH ENG HONG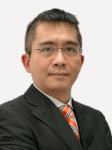 FEATURED EXPERT


DR GOH ENG HONG
Consultant Urologist
Prince Court Medical Centre
Kidney stones are formations that develop in the kidney.
The process of stone formation often begins with a blood flow issue. Such issue causes a small crystal to start to grow and eventually transforms into a stone—a kidney stone.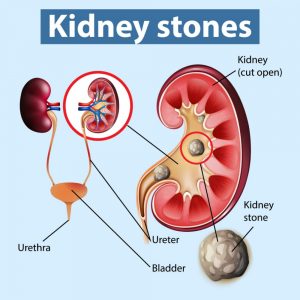 There are typically a few types of kidney stones, with calcium stones being the most prevalent.
NOW, HOW DO THESE STONES FORM IN THE URINARY TRACT?
There are several factors contributing to their formation.
Structural abnormalities along the kidney tract.
A malfunction in the body, leading to a higher risk of stone formation in the urine.
Lifestyle choices.
It's essential to consider the presence of other concurrent medical conditions. For instance, diabetes and cholesterol can contribute to stone formation as well.
KIDNEY STONES ARE INCREASINGLY MORE COMMONLY DIAGNOSED AMONG YOUNGER PEOPLE?
I can't provide an exact prevalence, but it's evident that kidney stones are becoming more frequently diagnosed in young people, especially young women.
There are several reasons contributing to this trend.
Improved medical care leads to more regular check-ups that detect the presence of kidney stones.
Modern lifestyle, characterized by the consumption of fast and convenient foods. Such processed foods tend to be high in salt content, a known risk factor for stone formation. Moreover, sugary beverages, processed drinks, and excessive sugar consumption also contribute to the risk of stone formation.
In the case of young women, several additional factors may play a role.
Many of them desire to maintain a lower body weight, which leads them to adopt special diets that may lack proper balance. This imbalanced diet can contribute to stone formation.
Their busy lifestyles and work commitments may result in reduced water intake and holding in of urine for extended period of time (finding a restroom can become inconvenient). This inadequate hydration can also lead to stone formation.
OTHER INTERESTING POSSIBLE RISK FACTORS OF KIDNEY STONES AMONG YOUNGER PEOPLE
Climate change. Rising temperatures lead to increased dehydration. While outdoor activities and games are encouraged, inadequate water intake during these activities can contribute to stone formation.
Antibiotic misuse. The direct role of antibiotics in the formation of kidney stones remain uncertain. They may affect the formation of kidney stones indirectly, probably by causing issues related to nutritional absorption in the gut.
SYMPTOMS OF KIDNEY STONES
Kidney stones can present in various scenarios. For instance, some patients may exhibit symptoms like pain, bleeding, or fever when the stone obstructs the urinary tract, causing an infection.
Alternatively, kidney stones may be detected early in some fortunate cases, while these stones are still small, and hence there are no significant issues.
So, the manifestations of symptoms of kidney stones can vary.
POTENTIAL CONSEQUENCES AND COMPLICATIONS OF UNTREATED KIDNEY STONES
The stone might not cause any significant issues to the person's quality of life if it is quite small.
However, the kidney stone may block the ureter—the passage in which urine is expelled from the body—creating a 'traffic jam' that leads to kidney swelling.
If left untreated, this blockage can lead to pain, infections and even kidney failure.
KIDNEY STONES MAY COME BACK OR RECUR IF ONE'S DIET IS NOT PROPERLY MANAGED
While water intake is often emphasized in relation to kidney stones, it is essential to consider other factors as well, such as salt and sugar intake.
Without proper diet management, there is a high chance of recurrence of 50% in 5 years, with some patients experiencing kidney stone formation again only 5 years after their initial operation.
This is also true for children. There is always a risk of kidney stone recurrence, especially if their diet is not properly managed.
Additionally, if a child has any structural or functional body issues that have not been adequately addressed by the doctor, it can also contribute to recurrent kidney stones.
HENCE, SPECIAL ATTENTION IS NEEDED FOR CHILDREN THAT HAVE EXPERIENCED KIDNEY STONES
They should undergo thorough medical assessments to rule out any body structural defects or functional problems that could lead to stone formation.
Proper management and monitoring are also essential.
TIPS TO REDUCE THE RISK OF KIDNEY STONE FORMATION
Adopt a healthy lifestyle. This is crucial. It involves maintaining a balanced diet, controlling one's body weight, engaging in regular exercise, and managing blood sugar and cholesterol levels.
Drink an adequate amount of water daily as it helps in both hydrating the body and flushing out stones.
Avoid or limit foods that are high in sugars and salt.