WORDS LIM KELVIN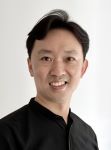 FEATURED EXPERT


LIM KELVIN
Pharmacist
The views and opinions expressed in this article are the author's own. They do not reflect the opinions of his colleagues, associates, employer, and organizations he is affiliated with.
THE 25TH OF SEPTEMBER IS WORLD PHARMACISTS DAY
The official theme of the year is 'Pharmacy united in action for a healthier world'.
The aim of this theme is to showcase the positive impact of pharmacists on health around the world and to further strengthen solidarity among the profession.
The keywords here are 'united' and 'positive impact'.
THE POSITIVE IMPACT OF PHARMACISTS
In today's healthcare landscape, pharmacists find themselves playing a new role, bestowed upon them by the public: they are the fact checkers and encyclopaedia for members of the public when it comes to everything and anything related to health. In other words, pharmacists are the new Alexa or Siri whenever someone has a question about health!
Pharmacists didn't necessarily ask for or want this role, but it is one thrust upon us by a public that not only view us as the most accessible healthcare professionals in our society—members of the public also develop a trust in our knowledge after forming a rapport with us.
Our clients usually just walk into our outlet and obtain valuable health advice easily, with low or no cost at all.
With the advent of social media, we tend to become THE go-to person they talk to whenever they want to verify a health claim or ask about the latest health fad.
How pharmacists can step up for this role
To perform this role well, pharmacists need to be competent in their core field of pharmacotherapy, as well as to know a bit of everything in the realm of healthcare.
This is not a small feat to achieve, but it's one that we need, to be able to guide our clients, or at least point them to the correct direction when there is no direct answer to their queries.
Having good research and analytical skills and keeping up with current updates are the 2 main paths for a pharmacist to become a good source of information.
Apart from pharmacists taking the initiative to do the necessary, our universities play a big role in instilling these skills in our pharmacy undergraduates, to enable them to cope with this new demand. So perhaps our fellow academicians can put more emphasis in this aspect.
Does it make a difference though, if we play this new role well?
Yes. Immensely.
In this world of information overload (or rather the age of misinformation), any Tom, Dick, and Harry can broadcast 'health advice' on social media.
As a result, members of the public are bombarded with equal amounts of information and misinformation.
Not everyone will be able to separate fact from fiction, even after googling for the answers, perhaps due to a lack of understanding of the information they found or to use the information to make an informed conclusion.
Pharmacists with years of training and experience will be in a better position to help members of the public digest complex terms and ideas into simple statements that they can more readily absorb. Even more so for the elderly and uneducated.
So, being a trusted point of reference is of utmost importance for our society right now. Apart from carrying out our core duties of being the custodians of medications, this new role positions us to impact the health of the world most significantly, positively.
PHARMACISTS IN SOLIDARITY
Then we arrive at the other key aspect of this year's theme: unity.
Unity is not something we commonly see among retail or community pharmacies. The supposed fellowship and camaraderie had eroded more substantially in the recent years, mainly due to the intense competition between big pharmacy chains as well as price wars.
Competition was originally thought to be a positive force in keeping market prices low for the benefit of the consumer. However, when competition goes too far, it becomes unhealthy to both the profession and the consumer.
'Tribal war' among pharmacists?
Pharmacists have become more and more hostile to their counterparts from another 'tribe', due to the aforementioned competition.
They view each other as adversaries or even enemies, instead of colleagues.
This hinders cooperation between pharmacy groups. Even in times of medication shortage, a pharmacist is less likely to seek cooperation/help from other 'tribes', which in turn negatively impacts their clients' welfare and the image of our profession.
Furthermore, smaller pharmacies not belonging to any big 'tribes' sometimes face unnecessary hostility from bigger tribes when these tribes migrate and open next to them en masse.
Almost in every town you can see 4 to 5 different pharmacies opening in the same stretch of shop-houses, and price wars inevitably make it near impossible for a stand-alone pharmacists to practice their trade professionally.
Still, price wars are good for the consumer… right?
Unfortunately, this is not always true.
With drug prices being sold at cost or below cost, businesses have to to obtain profits through alternate channels. These channels can be additional sales of legitimate products or from some other less-ideal methods.
Either way, the interest of the client is not going to be the main focus anymore. Instead, sales, incentives, and targets take precedence over the client's genuine needs.
This is NOT what most pharmacists want, but the nature of the industry is forcing more and more of them to sing to this tune. Furthermore, the end game for many price wars is monopolistic in nature, where absurd profits are to be reaped after a dominant force appears.
But what can pharmacists do about this? How do we unite?
Needless to say, it is going to be a gargantuan task, but we have to start somewhere.
Stay professional. Always be a pharmacist first, retailer or businessman second. I'm not asking you to go on strike or forego profits. Just be sure to put our client's needs first in our every consideration.
From here, build bonds with your fellow pharmacists. Meet more pharmacists outside your workplace, so that you can find solutions to each other's weaknesses. Cooperation not only benefits our customers in the long run; it also changes our views on competition.
Maintain mutual respect and keep competition healthy. Compete with each other to be the better pharmacist, to see who elevates our healthcare to a higher level. Don't just compete in terms of profit and loss.
It's up to us to create the future we want to live in. I always say I don't want to grow old one day and have to doubt the advice given by my pharmacist for the fear of being ripped off or being coerced into buying something.
Talk to your management. Voice out what you feel is right or wrong whenever you have the opportunity. This doesn't have to be confrontational, if we do it the right way. Only when there are enough voices saying the same thing, will things start to change.
Lastly, do actively support our professional body.With enough support and the right mindset, our profession can be more united to under this body, and we can all serve the public better.
A LAST NOTE: TO OUR CLIENTS
Cherish and support any pharmacist that gives you more value for your health rather than your wallet.
Granted, price is a big deciding factor when making any purchase, but as long as the difference is not too big, always support the one that truly cares for your health.
Hopefully with changes in the mindsets of both pharmacists and clients, the big divide caused by price and competition will slowly narrow and allow pharmacists can be more united in serving the public positively.