WORDS IRIS CHIN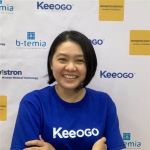 FEATURED EXPERT
IRIS CHIN
Sales Director
Wistron Medical Technology Malaysia
Malaysia's healthcare system is underinvested, overburdened, and has faced increasingly urgent calls for improvements to our national healthcare policies and strategies.
While public concern surrounding COVID-19 has largely fizzled out, the pandemic has brought to light the fractures in our public healthcare system.
This includes specialist shortages, chronic under-funding, and the need to future-proof our health infrastructure to alleviate the burden borne by hospitals.
BUDGET 2023 YET TO ADDRESS POLICY FOCUS IMBALANCE
Budget 2023 has allocated RM36 billion to strengthen the capacity of public health services. However, this has yet to address the imbalance in policy focus between hospital care and primary care. Primary care involves extending beyond healthcare facilities to continue serving a patient's medical needs, such as through treatment and rehabilitation.
With the proper investment and development, primary care has the potential to reduce the overall cost of care and to make positive health outcomes more accessible to all Malaysians — which is why more needs to be urgently done to grow the local rehabilitation industry.
WHY GROW THE LOCAL REHABILITATION INDUSTRY?
Based on my experience in expanding primary care, rehabilitation departments tend to have the smallest budget allocation or be the most neglected in the eyes of hospital management. Some hospitals may not even be equipped with a proper setup for patient rehabilitation treatment.
But in truth, rehabilitation is—and this cannot be stressed enough —an incredibly crucial step in the recovery process.
I would go so far as to say rehabilitation can do something that traditional medicine or operational procedures would not be able to: empowering patients to live with a changed body and independently manage their health condition while recovering.
This is especially important in cases such as brain injuries (where rehabilitation can come in the form of speech and language therapy), impaired movement and flexibility, patients of advanced age, or cancer and stroke survivors.
CHALLENGES TO THE GROWTH OF THE REHABILITATION INDUSTRY
The main issue currently plaguing the industry is accessibility.
Rehabilitation services are often provided only at high-cost specialist centres in urban areas, often with long waiting lists and long waiting times too. This also indirectly means that there are fewer trained rehabilitation professionals compared to other types of medical caregiving.
Even when rehabilitation services are available, patients face high out-of-pocket expenses as they are billed on specialist hours. Rehabilitation programmes are also less commonly covered by medical financial support such as insurance plans. Referral pathways to rehabilitation services are affected by this, preventing the industry as is from growing and patients from accessing the support they need.
Taking into account the country's ageing population, there is a greater need now than ever for rehabilitation to share a greater burden of care with healthcare facilities at large.
To fill these gaps and drive primary care growth more quickly, I believe we need to look at a game-changer that can help lower barriers to rehabilitation and make it more easily accessible — a role that technology and robotics has already started to play.
INTEGRATING ROBOTICS INTO REHABILITATION
Contrary to the name, robotic rehabilitation doesn't mean that it removes the quintessential human element of care. Instead, it comes in the form of robotic devices that patients can wear or use during rehabilitation programmes, complementing the instructions and advice of trained physiotherapy professionals.
This technical support, so to speak, is a game-changer for rehabilitation for a number of reasons.
Not only does this open up opportunities for more treatment options, it is also easier to make global technology more readily available to a larger number of people—as compared to a mad rush to train rehabilitation specialists or accommodate geographical restrictions.
At the same time, it is a cost-effective way to offload partial tasks from physical therapists. They would have more time to meet or assist particularly complex cases, applying their knowledge to specific rehabilitation programmes that may need more specialised input.
In sum, advanced technology-assisted rehabilitation has the potential to more quickly shift the focus to growing primary care within Malaysia.
With robotics, we are now able to bring global rehabilitative technology directly to the people who need it most—with portable devices that are not only available in specialist centres but also community clinics in non-urban areas.
With increased access also comes increased awareness among the general population, which can play a significant role in improving overall health literacy and the everyday Malaysian's perception of physical therapy.
We already have the demand for rehabilitation. A little nourishment with the right talent, policies, and funding could be all it takes to lead a new and improved rehabilitation industry within Malaysia's medical ecosystem. It is high time we harness that potential.