WORDS DR CHIENG JIN YU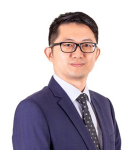 FEATURED EXPERT
DR CHIENG JIN YU
Consultant Physician, Gastroenterologist & Hepatologist
Pantai Hospital Ampang
Back in June, the journal Forensic Science, Medicine and Pathology published a paper titled 'Could herbal soup be a potentially unrecognized cause of hepatotoxicity at autopsy?'.
WHAT DOES THE PAPER SAY?
You can read the paper here (link opens in a new tab), but here are the key points:
One of the investigators had a patient that suffered liver damage after eating bak kut teh soup.
These researchers added 4 different formulations of bak kut teh soup to cultures of liver cancer cells.
All 4 formulations were seen to cause 'significant' toxicity to these cells.
THAT SOUNDS ALARMING!
Indeed, this paper generated some discussion in the media recently. After all, bak kut teh is a popular delicacy especially among the Chinese population in Malaysia and Singapore!
Let me point to the statement made by Professor Roger Byard, the lead author of the study, in an interview with ABC Radio Adelaide: he said that he didn't feel that people should panic over the results of the study.
"Obviously, a lot of people have this soup and don't have a problem," Prof Bayard told the interviewer, adding that he personally loves bak kut teh and has enjoyed the dish for years.
WHY PANIC MAY BE PREMATURE
We still don't know the direct cause the patient's liver damage. Perhaps she had a previous liver disease that led to the observed liver damage, or perhaps her liver was damage after she took her lipid-lowering medication.
We haven't identified the exact component(s) in bak kut teh soup that may lead to liver damage. Furthermore, to date, we are not informed of the concentrations of various ingredients in these soup bases, so we can't make a definite conclusion about the toxicity of these ingredients to our liver cells.
The investigators conducted an in-vitro laboratory study. What this means is that it was done in a controlled environment such as a test tube or petri dish.
Hence, we don't know yet whether a similar result will be seen if the test were performed on actual people. Our digestive system is far more complex than what is in a test tube or petri dish, so this study does not accurately replicate what will happen to our body after we've consumed bak kut teh.
They did not study drug-food interactions. Everything we ingest, whether it's medicine, foods, and drinks, may have a favourable response or therapeutic effect. It may also have therapeutic side effects.
THE TAKE HOME MESSAGE FROM ALL OF THIS
This is why the title of the paper is framed as a question: 'Could herbal soup be a potentially unrecognized cause of hepatotoxicity at autopsy?'
It is meant to be a starting point for more research into the matter.
Until we have more information, there's no harm in enjoying bak kut teh so long as it's in moderation and in line with our healthy eating principles!
---
Reference: Britza, S. M., Farrington, R., Musgrave, I. F., Aboltins, C., & Byard, R. W. (2022). Could herbal soup be a potentially unrecognized cause of hepatotoxicity at autopsy?. Forensic science, medicine, and pathology, 1–4. Advance online publication. https://doi.org/10.1007/s12024-022-00490-5