WORDS LIM TECK CHOON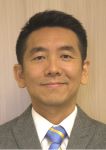 FEATURED EXPERT


DR KOW KEN SIONG
Respiratory, Internal Medicine, and Interventional Pulmonology Consultant
Sunway Medical Centre
WHAT, THE HAZE IS BACK?
The API readings for September 2023 showed alarming levels of fine particulate matter.
Experts predicted that the haze would persist until October.
Dry and monsoon seasons will further increase the risk of forest fires and haze during this period.
WHY SHOULD YOU BE CONCERNED?
Dr Kow Ken Siong tells us: "Fine particulate matters in the haze less than 2.5 microns in diameter, though often short-term, can leave a lasting impact, especially when inhaled."
Short-term exposure can result in acute bronchitis symptoms like cough, phlegm, chest tightness, breathlessness, and lethargy.
Long term or chronic exposure can lead to respiratory diseases like asthma, chronic obstructive pulmonary disease (COPD), pneumonia, and lung cancer.
Air pollution, including haze, is linked to premature deaths, infections and various diseases, with chronic respiratory illnesses ranked the third-leading cause of death globally in 2019.
In Malaysia, nearly 20% of hospitalizations in government hospitals and over 12% in private hospitals are due to the abovementioned respiratory diseases!
He adds that:
Vulnerable groups such as children, the elderly, and those with pre-existing conditions (such as asthma and cardiovascular diseases) face higher risks of worsening pre-existing chronic lung conditions, increased the risk of lung cancer, and frequent bronchitis episodes.
Individuals without prior health issues may develop upper respiratory symptoms and become more susceptible to viral infections.
DR KOW'S TIPS TO PROTECT YOURSELF AGAINST THE HAZE
Staying indoors as much as possible, especially in areas where the air pollution index is unhealthy.
Keep doors and windows closed to prevent indoor air pollution.
Use high-quality air purifiers with high efficiency particulate air (HEPA) filters, especially when natural ventilation is limited.
Use N95 masks for prolonged outdoor exposure, to filter out potentially harmful fine particulate matter that may be harmful.
Stay hydrated throughout the day.
Stay informed and seek medical advice. Monitor air quality through official sources, limit outdoor activities during the haze, and seek professional medical advice if experiencing lung or heart symptoms.
Self-medication, particularly with inhalers, is discouraged as it may lead to unwanted side effects.