WORDS WAI HOONG
Tip 1
PACK LIGHTWEIGHT GEARS
Bring along a foam roller and suspension trainer. Both are lightweight equipment, versatile, and easy to pack.
You could easily hook the suspension trainer over your hotel door and attempt a variety of movements within a minimum space.
The foam roller is a lifesaver to release tight muscles particularly the hips, quads calves and back from all the walking.
Tip 2
SET 15 MINUTES ASIDE FOR A WORKOUT
Attempt a circuit training which covers the whole body.
Here's an example.
Repeat steps 1 to 3 twice or three times.
You can also include bodyweight exercises, can be attempted anywhere such as your hotel room, the hotel gym, outdoors, etc.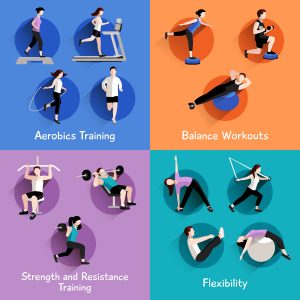 Tip 3
AIM FOR 3 SESSIONS A WEEK
Always listen to your body whether to do a gentle stretch and foam roll or attempt a circuit workout.
Just a few days of workout keep you sharp and motivated as well as help you remain in the balanced healthy lifestyle zone.
Tip 4
GET ACTIVE WHENEVER YOU CAN
Plan activities that involve lots of physical movements.
Walk or bike instead of taking the bus. Use the stairs instead of taking the lift.
There are no limits to staying fit outside the gym box!
If you happened to be sore and tired from all the walking, take a break and stretch. This is also a good reason to get a full body massage which also helps to improve blood circulation and release muscle tension of the body.
Tip 5
EAT BALANCED MEALS
You can still splurge and continue to choose wholesome food everywhere you go.
Since you would be outdoors most of the day, it's alright to enjoy some desserts and local delicacies.
Eating healthy isn't always broccoli and chicken breast. Most delicacies in Asian countries are healthy and balanced. For example, if you are in the mood for Thai food, there are tom yam goong and khao man gai. If you crave Vietnamese food, try their spring rolls and salads.
Tip 6
STAY HYDRATED
Travelling can be physically demanding especially in a different new environment and weather conditions.
Always carry a water bottle with you and drink regularly.
If you get cramps easily, get hydration salt or electrolytes at pharmacies.