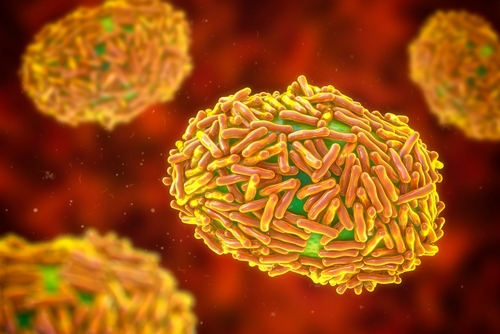 WORDS LIM TECK CHOON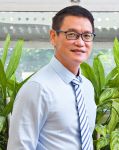 FEATURED EXPERT
PROFESSOR DR JAMES KOH KWEE CHOY
Head of Division of Medicine
School of Medicine
International Medical University (IMU)
FACT 1
MONKEYPOX IS CAUSED BY, YES, THE MONKEYPOX VIRUS
This virus belongs to the same family (Poxviridae) as the smallpox virus.
"The monkeypox virus was first isolated from a colony of monkeys in the 1950s, hence the name. Although it is called 'monkeypox', monkeys and humans are incidental hosts," explains Professor James Koh Kwee Choy, an infectious disease consultant. "The actual reservoir is unknown, but is likely to be certain rodents."
What we know it that the virus can be transmitted from animals, such as primates and rats, to humans. From thereon, the virus can be spread by humans to other humans and even other animals.
FACT 2
MONKEYPOX IS NOT A NEW DISEASE, AND IN FACT USED TO BE PRETTY RARE… UNTIL 2022, THAT IS
Monkeypox was first identified as a cause of disease in humans in the 1970s, when it was detected among certain populations in the Democratic Republic of Congo (at that time, the country was called Zaire).
Because outbreaks were rare and the spread was limited outside of the African continent, in the years after researchers assumed that the virus spread to humans in an 'inefficient' way.
Well, that assumption was definitely challenged in the May 2022 monkeypox outbreak!
"This outbreak is unusual because, in the past, the number of cases were small," shares Prof James. "This time around, there is a wider and faster spread, and the symptoms or presentations are also different."
In light of the outbreak, the WHO has since declared monkeypox an 'evolving threat of moderate public health concern'.
YOU MAY HAVE MONKEYPOX IF YOU…
Develop a rash at or near your genitals or anus; other possible locations for the rash include your hands, feet, chest, face, and mouth
The rash may look like pimples or blisters, but will go through several stages (including scabbing) before healing
The rash can be painful or itchy
Some people may also have symptoms such as fever, swollen lymph nodes, aches in their muscles and back, headaches, coughing, sore throat, etc
Symptoms can vary from person to person; some may develop a rash first before other symptoms, while others develop the symptoms first and rash later, or they only develop a rash with no other symptoms
FACT 3
MONKEYPOX ISN'T ALWAYS FATAL, BUT THAT DOESN'T MEAN WE SHOULD TAKE IT LIGHTLY
Monkeypox has a recorded fatality rate of 1% to 10%.
Without any treatment given, the disease can usually resolve on its own between 2 and 4 weeks.
However, some people with monkeypox may develop severe complications, especially if they have existing health conditions or are undergoing treatments that weaken their immune system. These people will need hospitalization and close medical care.
FACT 4
MONKEYPOX CAN BE SPREAD THROUGH CLOSE & PROLONGED SKIN-TO-SKIN CONTACT
Prof James emphasizes that it is important to remember that transmission requires prolonged exposure to the infected person.
Brushing against someone in a crowded place, for example, or quickly kissing someone are unlikely to cause transmission.
So, what are the more likely means of transmission that we should be aware of?
Direct contact with the rash or body fluids of someone with monkeypox—note that this includes not just oral or penetrative sex but also touching, kissing and other face-to-face contact, hugging, massaging, and other intimate acts with the infected person
Prolonged contact with items that are or have been used by someone with monkeypox, such as clothing, bedding, towels, etc.
Prolonged exposure to the person's respiratory secretions, which are produced when they talk, sneeze, cough, etc
An infected pregnant woman may spread the virus to the child she is carrying
It is also possible that one may contract monkeypox from eating poorly-cooked meat of infected animals, or from scratches and bites of infected animals
Someone with monkeypox can spread the virus from the time they develop their symptoms until the rash is fully healed.
FACT 5
MONKEYPOX IS NOT A 'GAY PERSON'S DISEASE'—IT CAN AFFECT ANYONE AND EVERYONE
While it is certainly true that monkeypox currently affects a large population of men who have sex with men (MSM), it will be a mistake to assume that it is a disease that affects only these men.
As we have seen, the virus can spread through other means other than sex, so people that don't engage in acts of intimacy with members of their own sex shouldn't be complacent and assume that they are safe from it!
FACT 6
YES, THE SMALLPOX VACCINE MAY HELP, BUT THINGS ARE NOT SO STRAIGHTFORWARD
While smallpox and monkeypox are two different diseases, Prof James notes that the smallpox vaccine can help reduce the risk of catching the monkeypox by up to five times.
"Most Malaysians born before 1980 are vaccinated against smallpox as part of the National Immunisation Programme of that time," Prof James notes.
Unfortunately, smallpox vaccines are not readily available. Therefore preventive strategies are important.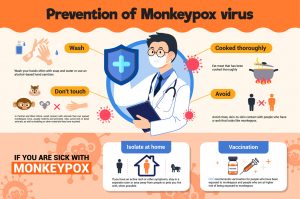 ---
References:
Ladnyj, I. D., Ziegler, P., & Kima, E. (1972). A human infection caused by monkeypox virus in Basankusu Territory, Democratic Republic of the Congo. Bulletin of the World Health Organization, 46(5), 593–597. https://www.ncbi.nlm.nih.gov/pmc/articles/PMC2480792/
Thornhill, J. P., Barkati, S., Walmsley, S., Rockstroh, J., Antinori, A., Harrison, L. B., Palich, R., Nori, A., Reeves, I., Habibi, M. S., Apea, V., Boesecke, C., Vandekerckhove, L., Yakubovsky, M., Sendagorta, E., Blanco, J. L., Florence, E., Moschese, D., Maltez, F. M., Goorhuis, A., … SHARE-net Clinical Group (2022). Monkeypox virus infection in humans across 16 countries – April-June 2022. The New England journal of medicine, 10.1056/NEJMoa2207323. Advance online publication. https://doi.org/10.1056/NEJMoa2207323