WORDS LIM TECK CHOON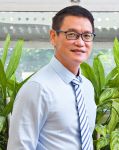 FEATURED EXPERT
PROFESSOR DR JAMES KOH KWEE CHOY
Head of Division of Medicine
School of Medicine
International Medical University (IMU)
Tuberculosis, often abbreviated as TB, has been around for a long time. In fact, it was known as "consumption" back in the 1800s.
Perhaps this is what many of us rarely spare this disease a thought unlike, say, dengue and COVID-19.
WHAT CAUSES TUBERCULOSIS
It is caused by the bacteria Mycobacterium tuberculosis.
TUBERCULOSIS CAN ATTACK DIFFERENT PARTS OF THE BODY
"It can attack different parts of the body, with the lungs–referred to as pulmonary tuberculosis– being the most common," says Professor Dr James Koh Kwee Choy,
These different parts of the body include the lymph nodes and bones (usually the spine), in rare cases in the gut. The bacteria can also attack the brains of people with suppressed immune system, such as those living with HIV. Such cases of tuberculosis are called extrapulmonary tuberculosis (EPTB for short).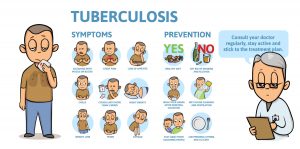 WHO IS AT RISK OF CATCHING THIS DISEASE?
According to Prof James, the most susceptible groups of people are:
The elderly
People with lowered immunity, including young children whose immune system is still developing
People with suppressed immune system, such as those on chronic steroid therapy and people living with HIV
People living in overcrowded living spaces, such as the poor and migrant workers, as this close proximity makes it easy for the bacteria to be passed on from person to person
HOW EASILY DOES TUBERCULOSIS SPREAD?
Similarly to all respiratory diseases, it is spread by water droplets that come from coughing or spitting.
However, the bacteria responsible for this disease need to be in significant amount in water droplets for the disease to spread.
"You have to be in quite close contact and in a situation where there's prolonged exposure. Generally, more than eight hours a day," says Prof James.
It is also worth noting that the bacteria can become dormant in the body of the host, and someone with dormant bacteria will not pass the bacteria on to others.
Similarly, people with only extrapulmonary tuberculosis—the infection doesn't affect their lungs—will not spread the bacteria to other people.
THE SYMPTOMS OF TUBERCULOSIS
Detecting tuberculosis at its early stage can be challenging because the symptoms may not show immediately.
"You could have been exposed long ago, and the bacteria will stay latent or dormant in the body and hibernate. Symptoms can come up months or even years later," says Prof James.
SYMPTOMS OF PULMONARY TUBERCULOSIS (TUBERCULOSIS IN THE LUNGS)
Chronic cough
Profuse sweating at night
Unexplained weight loss
Recurrent rise in body temperature in the evenings
SYMPTOMS OF EXTRAPULMONARY TUBERCULOSIS (TUBERCULOSIS IN OTHER PARTS OF THE BODY)
Swollen lymph nodes
Chronic back pain and fragile bones
A sensitive gut and
Seizures, headaches, confusion and even alterations in personality if the brain is infected
WHAT TO DO IF YOU BELIEVE THAT YOU HAVE TUBERCULOSIS
"Don't wait to cough up blood," says Prof James. "See a doctor if you have had a persistent cough for two weeks!"
Also see a doctor if you have unexplained night sweats and weight loss together with swollen lymph nodes or chronic back pain.
"If you are aware that you've been exposed to someone with TB, someone you share a working or living space with, then you might also want to see a doctor to be screened," Prof James adds.
HOW IS THIS DISEASE TREATED?
Treatment is straightforward, but can take place over a long period of time.
Once the treatment is started, a person will be non-infective in ten to 14 days. In hospitals, a patient will be put in isolation but there is no prescribed quarantine period. "The most important thing is to wear a mask and wash your hands frequently," Prof James says.
Antibiotics to overcome tuberculosis
"A combination of 4 antibiotics will be prescribed for a period of 6 months to a year, depending on which part of the body is affected," explains Prof James.
There are newer medications can potentially treat tuberculosis within 3 months, but Prof James shares that, unfortunately, they are not yet available in Malaysia. "At the moment, we're still using the old regime," he says.
It is crucial to take these antibiotics on time and as prescribed by the doctor
Otherwise, the bacteria can become resistant to the antibiotics. "This can escalate into extensively drug-resistant TB (XDR TB) and multidrug-resistant TB (MDR TB) – or what is commonly known as superbugs!" Prof James warns.
"Those with MDR/XDR TB can spread it to others and unfortunately for that someone, because the bacteria is already resistant, it becomes very hard to treat. These cases will need a lot of alternative medications involving injections and much longer therapy for up to 2 years. It gets very, very complicated," he further explains.
WHY ARE WE STILL CONCERNED ABOUT TUBERCULOSIS? WE ALREADY HAVE THE BCG VACCINE TO PROTECT US FROM IT
The Bacille Calmette-Guerin (BCG for short) vaccine is given to Malaysians when they are babies and at primary school.
While the vaccine confers protection against tuberculosis, its effectiveness decreases over the years,
"By the time we are adults, many of us no longer have immunity against the disease," says Prof James.
Tuberculosis cases in Malaysia are on the rise
Malaysia is still considered a country with a high incidence rate, estimated at 92 per 100,000 population. Prof James reveals that we have about 20,000 to 25,000 new cases every year, with an average of 1,500 to 2,000 resulting deaths.
Interestingly, the number of cases went down during the lock down, when we were wearing masks and practicing social distancing as well as movement control orders. It is when the SOPs are relaxed that the number of cases is up again.
CAN'T WE JUST GET A BOOSTER SHOT?
Sadly, there is no such booster shot currently in existence!
Prof James advises that the best way to keep tuberculosis at bay is to ensure a healthy lifestyle. "Generally, a person who is healthy with a good immune system should be able to fight off TB on their own."
It is also important to be aware of the symptoms and seek early treatment. "If left for too long, even after recovery, tuberculosis can leave scarring on the lungs that will forever curb a person's lung capacity," Prof James states.
---
Also, it is equally important to stay healthy after recovering from tuberculosis. "Maintain a good diet, exercise, don't smoke. You can get re-infected with TB and that can be quite bad," says Prof James.