WORDS LIM TECK CHOON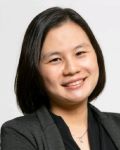 FEATURED EXPERT


CHUA KAI JIA
Dietitian
Alpro Pharmacy
Most of us have heard it by now: the 2019 National Health and Morbidity Survey from our Ministry of Health revealed that more than half of Malaysians are overweight or obese. Given that type 2 diabetes is closely linked to overweight and obesity, it's therefore not surprising that the prevalence of this chronic disease in this country is high—the highest in Asia, in fact!
Furthermore, there is a misconception that, for people with diabetes, eating healthily means giving up all the foods and beverages they used to enjoy. This is not true, that the key to a healthy, balanced diet for people with diabetes lies with keeping count of one's carb and calorie intake, so that these are within the recommended amount for the person.
Recognizing the prevalence of type 2 diabetes and the need to empower Malaysians with this condition to prepare healthy, diabetes-friendly meals that they will enjoy, Alpro Pharmacy together with sugO35, a personalized diabetes care service provider, has prepared a series of recipe books for people with diabetes.
Last November, Teroka FUN Resipi Diabetik was released in conjunction with World Diabetes Day.
This is the second volume in the series, following the first volume, U-Turn Diabetic the Fun Way.
"One of the most frequently asked questions from our diabetic patients is 'What can I eat?'," dietitian Chua Kai Jia shares with us.
5 GREAT THINGS ABOUT TEROKA FUN RESIPI DIABETIK
It contains 25 diabetes-friendly recipes utilizing common ingredients used in Malaysian dishes. Each ingredient gets a chapter of its own, with fun facts and nutritional information about these ingredients.
These recipes are prepared by nutritionists and dietitians.
These dishes will appeal to Malaysians of all races, and they are also affordable to prepare and tasty to eat—proof that someone with diabetes can still enjoy delicious meals as long as they pay attention to what and how much they eat.
Chua shares that this book will be useful to people with diabetes and their loved ones when it comes to adhering to a healthy, well-balanced (and tasty!) diet while keeping their blood glucose levels within a healthy range.
The content is in Bahasa Malaysia and Chinese, making it accessible to a large majority of Malaysians.
HOW TO GET YOUR COPY
Digital
You can sign-up to get your free copies of the 2 recipe books using the links below. All links open in a new tab.
Print
The first volume is out of print. Volume 2, Teroka FUN Resipi Diabetik, is still available, however, for RM59.90. You can obtain a copy here (link opens in a new tab).
HealthToday is not associated with Alpro Pharmacy and sugO35. This article is presented for information purpose only, as we believe that these books can be of use to readers. We do not get any income from downloads or purchases through the links on this page.