WORDS LIM TECK CHOON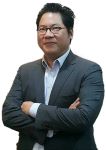 FEATURED EXPERT
DR PEH KHAIK KEE
Consultant Ophthalmologist and Vitreoretinal Surgeon
Sunway Medical Centre
DIABETES IS THE MOST COMMON CAUSE OF BLINDNESS AMONG WORKING-AGE ADULTS
"1 in 5 Malaysians is diabetic, which equals to an estimated 4.6 million Malaysians, and diabetic eye disease affects 1 in 3 diabetics. That means about 500,000 of these people will experience vision-threatening eye disease," says Dr Peh Khaik Kee.
DIABETIC RETINOPATHY IS A DIABETES-LINKED EYE DISEASE THAT CAN LEAD TO VISION LOSS
According to Dr Peh, diabetes affects the eye in several ways:
It causes changes to the lens, leading to blurry vision.
Increased pressure in the eye can lead to glaucoma.
Damages the nerves that control the eye muscles, giving rise double vision.
Damages the blood vessels in the retina, leading to diabetic retinopathy.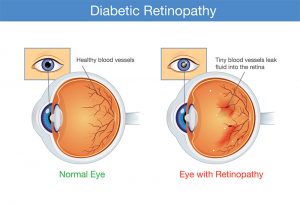 Dr Peh shares: "Diabetic retinopathy has become of epidemic proportions. A large part of this issue is due to poor awareness. Many people with diabetes do not undergo regular eye exams to check for signs of the condition."
REGULAR EYE EXAMS ARE IMPORTANT BECAUSE EARLY STAGE DIABETIC RETINOPATHY DOES NOT SHOW ANY SYMPTOMS
Vision loss occurs at late-stage diabetic retinopathy—this is when most people affected by this disease seeks medical help.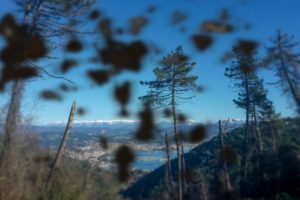 Unfortunately, the vision loss is permanent, and at that stage, there is little to be done to improve the person's eyesight.
On the other hand, should diabetic retinopathy be detected at its early stages, treatment can be prescribed to help slow down or stop the vision loss over time.
"That is where the importance of screening comes in," Dr Peh said.
EYE SCREENING FOR DIABETIC RETINOPATHY IS MORE COMFORTABLE THESE DAYS
In the past, such screening can involve staring at a bright light for up to 5 minutes for each eye, which can be very uncomfortable for some people.
Dr Peh shares that the eye screening process has improved since. "These days we have ultra-widefield fundus cameras that can capture a single, 150-degree field view of the retina; 3 times more field view than a standard camera."
He adds that the camera captures images in under 1 minute, with up to 98% accuracy in detecting and grading retina disease when combined with targeted slit-lamp examination.
Thus, the screening process is faster and hence the person undergoing screening will have a more comfortable experience, while at the same time offering a high accuracy rate in detecting diabetic retinopathy.
EYE SCREENING MAKES A DIFFERENCE
"Diabetic eye screening was formally initiated in the UK in 2009, and by 2014, diabetes is no longer the commonest cause of blindness in working adults in the UK. That is the difference that screening makes," says Dr Peh.
WHO SHOULD GO FOR EYE SCREENING?
Dr Peh encourages those with a family history of diabetes to have their blood sugar screened, and those diagnosed with diabetes should see an ophthalmologist to have their retina examined.