WORDS LIM TECK CHOON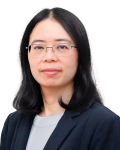 FEATURED EXPERT


DR TEH HOON LANG
Consultant Geriatrician
Sunway Medical Centre
21 September is World Alzheimer's Day. We're pleased and really appreciative of the fact that, in conjunction with this day, Dr Teh Hoon Lang has graciously shared her insight on Alzheimer's disease with us.
IS DEMENTIA THE SAME THING AS ALZHEIMER'S DISEASE?
Dr Teh explains that:
Dementia is a complex brain function impairment set that interferes with daily life.
Alzheimer's disease is a common type of dementia.
It is a progressive brain disorder characterized by the buildup of abnormal proteins in the brain.
This buildup will lead to a gradual decline of memory, thinking, and reasoning skills.
This condition will get worse over time.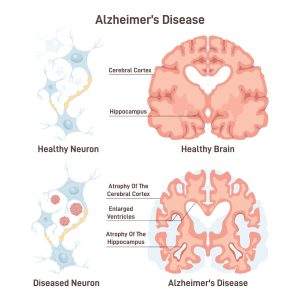 According to some studies, over 8.5% of Malaysians aged 60 and above have dementia, with a higher prevalence among women.
However, note that Alzheimer's disease and other forms of dementia can also occur to people at a younger age. They should not be considered as merely 'old people's disease'.
WE SHOULD BE VIGILANT & KEEP AN EYE OUT FOR EARLY SIGNS
According to Dr Teh, symptoms of dementia can be mild and hence overlooked.
"Many people may assume these symptoms as part of the normal ageing process," she adds.
COMMON EARLY SIGNS OF DEMENTIA (OF WHICH ALZHEIMER'S DISEASE IS ONE TYPE)
Recent memory loss, such as being unable to recall recent events or appointments.
Difficulties in planning and carrying out tasks or solving problems such as following a recipe, managing their finances, or managing their own medicines.
Difficulty in completing familiar tasks such as cooking, driving or using appliances.
Confusion about time and/or place—they may lose track of the date, time, or where they are. They may also get lost in familiar places.
Trouble understanding visual images and spatial relationships. This can manifest as difficulties in understanding maps, following directions, judging distances, determining the size of objects, etc.
Problems with languages, such as difficulty finding the right words or using the wrong words during a conversation.
Frequently misplacing things and losing the ability to retrace steps.
Decreased or poor judgement. They may make poor decisions, such as giving away large sums of money or insisting on driving when they are no longer fit to drive.
Withdrawal from work or social activities that they used to enjoy. They may also become isolated and avoid interacting with others.
Changes in mood or personality such as becoming depressed, anxious, or irritable. They may also experience personality changes, such as becoming more passive or withdrawn.
CERTAIN FACTORS CAN INCREASE ONE'S RISK OF DEVELOPING ALZHEIMER'S DISEASE & OTHER FORMS OF DEMENTIA
Dr Teh shares that common risk factors include:
Sedentary living—not getting regular physical activity.
Smoking and/or excessive alcohol consumption.
History of head injuries.
Infrequent social contact and isolation. This can lead to depression, a risk factor. Thus, we, especially the elderly, are encouraged to stay socially active no matter our age.
Less or low levels of education in early life, as this can affect cognitive reserve—the ability of the brain to maintain our cognitive function and withstand deterioration and damage.
Obesity, especially during one's mid-life.
High blood pressure or hypertension.
Diabetes, primarily type 2 diabetes.
Hearing impairment or individuals with hearing loss. Hearing aids may help reduce this risk.
WHY EARLY DETECTION IS CRUCIAL
Any damage to the brain is irreversible; there is no way to treat or undo the damage.
"It is important to see a doctor for an assessment as soon as possible, as early diagnosis and treatment can help to prevent or delay irreversible brain damage," Dr Teh states.
HOW ABOUT SCREENING FOR ALZHEIMER'S DISEASE?
"According to guidelines, routine cognitive screening isn't recommended for everyone, it's only recommended to screen people at risk," Dr Teh shares.
She adds, "However cognitive screening is not 100% accurate, hence, it's crucial to educate the public about the early warning signs of dementia."
Furthermore, some conditions may resemble dementia, such as vitamin B12 deficiency and hypothyroidism, and these can be reversed by early treatment.
INNOVATIONS OF THE PHARMACEUTICAL INDUSTRY IN DEVELOPING A TREATMENT FOR ALZHEIMER'S DISEASE
In other news, the International Federation of Pharmaceutical Manufacturers and Associations (IFPMA) has released a video highlighting the challenges and advances made by the pharmaceutical industry in finding means to slow the progression of Alzheimer's disease. Have a look!
For more information, visit the IFMPA (link opens in a new tab).