WORDS LIE JIE YEE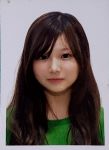 FEATURED EXPERT
LEE JIE YEE
Dietitian and Student of Master's in Clinical Nutrition
Faculty of Health Sciences
Universiti Kebangsaan Malaysia (UKM)
Over-restricting calories has become a concerning weight-loss trend in today's society, driven by the impact of social media and influencers.
These influencers on social media promise a speedy weight loss by extreme dieting and severely restricting the amounts of calories consumed. These extreme strategies usually lure people who want to lose weight quickly to achieve their desired body shape.
But do these strategies really deliver the magical results you once believed in?
3 REASONS WHY EATING TOO FEW CALORIES CAN UNDERMINE YOUE EFFORTS TO LOSE WEIGHT
Reason 1




THE YOYO EFFECT
A successful weight loss is defined as when an individual voluntarily loses weight and keeps the weight loss for 1 year or more.
Unfortunately, most individuals fail to maintain their weight due to the yoyo effect.
Like the toy that inspires its name, the yoyo effect is a kind of weight loss phenomenon that goes up and down just like a yoyo.
Imagine that a long holiday is approaching. You think, "Beach vacay, I should get in shape!" You start a new diet, and the weight starts to come off.
But then, you get tired of the restrictive diet and bounce back to your old eating habits: desserts, fried foods, snacks…
Eventually, the kilos that you have lost start to creep back on, and you're back where you started. You struggle to fit into your pants and decide to diet again.
This, the yoyo effect, is like a rollercoaster for your weight, but not a fun one.
Reason 2




YOUR BODY'S METABOLIC RATE GOES LOWER
Extremely cutting down on calories is basically subjecting your body to a starvation state.
Starvation is essentially a prolonged deprivation of nutrition—a state that our bodies naturally perceive as an existential threat to our survival.
To ensure that the body's energy storage is used efficiently, the body will slow down its metabolism rate.
A lowered metabolism also delays other processes such as fatty acid oxidation, which makes weight loss harder.
Reason 3




YOUR MUSCLES BREAK DOWN AND YOUR HORMONES ARE AFFECTED TOO!
While people aiming for weight loss usually strive to increase muscle mass and reduce fat, this aftermath might not be appealing to you.
Similar to the mechanism above, our body needs to provide sufficient energy for survival during starvation.
Therefore, when the glucose reservoir is depleted, this is where our muscles start to break down to provide us with the energy we need.
This could lead to severe muscle loss as well as hormonal changes, which could affect our mood or menstrual cycle.
SO, WHAT SHOULD YOU DO INSTEAD TO LOSE WEIGHT?
It is important to keep in mind that a long-term weight loss journey should be slow, steady, and determined.
A reasonable calorie deficit targeting 500 to 1,000 kcal would allow one to lose 0.5 to 1 kg per week.
Do seek advice from a nutritionist or dietitian for an effective and personalized weight loss regime.
---
References:
Contreras, R. E., Schriever, S. C., & Pfluger, P. T. (2019). Physiological and epigenetic features of yoyo dieting and weight control. Frontiers in genetics, 10, 1015. https://doi.org/10.3389/fgene.2019.01015
Farhana, A., & Rehman, A. (2023). Metabolic consequences of weight reduction. In StatPearls. StatPearls Publishing.
Olson, B., Marks, D. L., & Grossberg, A. J. (2020). Diverging metabolic programmes and behaviours during states of starvation, protein malnutrition, and cachexia. Journal of cachexia, sarcopenia and muscle, 11(6), 1429–1446. https://doi.org/10.1002/jcsm.12630