WORDS AINUL SYAFIQAH MOHD AZAHARI & DR NUR HANA HAMZAID
FEATURED EXPERTS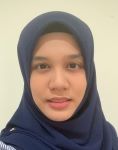 AINUL SYAFIQAH MOHD AZAHARI
Nutritionist and Student of Master's in Clinical Nutrition
Faculty of Health Sciences
Universiti Kebangsaan Malaysia (UKM)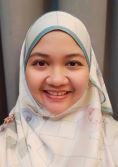 DR NUR HANA HAMZAID
Senior Lecturer
Center for Rehabilitation & Special Needs Studies (iCaRehab)
Faculty of Health Sciences
Universiti Kebangsaan Malaysia (UKM)
Autism spectrum disorder (ASD), also known as autism, is a developmental disability caused by neurodevelopmental disorders that affect how the brain functions and alter the development of the nervous system.
As a result, someone with autism typically experiences difficulties in their social, cognitive, and emotional functioning.
Among the main characteristics of people with autism are significant social communication and behavioural challenges that can be seen as early as when they are 18 months old.
Additionally, people with autism would also exhibit a high degree of repetitive behavioural patterns.
AUTISM CAN GIVE RISE OF PROBLEMS AFFECTING THE CHILD'S GASTROINTESTINAL SYSTEM
These problems, called gastrointestinal issues (GI), are common among with children with autism.
A 2019 review of 13 studies found out that 80% of children with autism experience gastrointestinal issues.
These children typically experience:
Constipation
Diarrhoea
Abdominal bloating
Abdominal pain
The same review also found out that there is an association between poor gut health and the children's behavioural response, due to the impaired function of the gut and disruptions to the population of bacteria in the gut (the gut microbiome).
ISSUES IN THE GUT CAN CAUSE THE CHILD WITH AUTISM TO ACCEPT ONLY A SMALL SELECTION OF FOODS 
The affected gut-brain axis results in neurological imbalance that gives rise to the child's tendency toward repetitive behaviour and sensitivity.
This repetitive behaviour can restrict the variety of foods accepted by the child, or food selectivity, based on their taste and sensory requirements. A hypersensitive child with autism, for instance, usually prefer foods with less texture and milder tastes, while a hyposensitive child with autism—one with lower-than-normal sensitivity to sensory input—may prefer instead foods with more textures and stronger tastes.
THESE ISSUES CAN PUT A CHILD WITH AUTISM AT RISK OF NUTRITIONAL DEFICIENCY
Food selectivity as well as gut issues in children with autism can put their nutritional status at stake. Here are some common issues related to this.
Reduced absorption efficiency of nutrients in the gut during digestion
This is due to abnormalities in gut functions.
Reduced digestion of carbohydrates
Some studies mentioned that children with autism lack the enzymes needed for a better carbohydrate digestion.
Preference for carbohydrate-rich and often sweet foods
One 2004 study found out that children with autism prefer foods high in carbohydrates, which are generally sweet, while commonly rejecting foods that are bitter and sour.  High consumption of carbohydrate-rich foods can impact the child's glucose tolerance and sensitivity, which over time would lead to overweight and obesity, diabetes, and dental caries.
Food selectivity keeps children with autism from obtaining the types and amounts of nutrients to meet their daily nutritional intake
Rejection of certain tastes and food textures may restrict the child from obtaining essential micronutrients such as vitamin D, vitamin B12, vitamin C, calcium, and zinc.
The child may also have a lower consumption of dairy products.
Furthermore, parents of some children with autism put these children under dietary restrictions protocols, such as casein- and/or gluten-free diets. However, to date there is no evidence that these dietary restrictions can improve the child's behavioural and gastrointestinal issues. On the other hand, it is likely that such dietary restrictions only further narrow the window of opportunity for proper nutrient intake.
HOW TO PROVIDE OPTIMAL NUTRITION & CARE TO A CHILD WITH AUTISM
Providing optimal care to a child with autism involves a multidisciplinary team, which comprises of paediatricians, psychiatrists, occupational therapists, speech-language therapists, dietitians, and social workers.
The paediatrician and psychiatrists work to recognize the early symptoms of and conduct assessments for autism.
Occupational therapists evaluate the current developmental levels of emotional self- regulation and participation in social interactions.
Speech-language therapists provide interventions to help the child improve their communication skills.
Dietitians consult with carer or the child themselves to understand the child's dietary and eating behaviours, in order to identify the child's food aversion and/or nutritional deficiencies and to advise the child's carers on how to best manage these issues.
Social workers link parents and families with agencies and autism-related community programmes.
HOW PARENTS CAN MANAGE THE FOOD SELECTIVITY OF A CHILD WITH AUTISM
Explore various food textures and tastes 
A hyposensitive child requires more triggers in order to stimulate their senses, so offer crunchy and chewy foods with strong aromas. Use herbs and spices, instead of salt and sugar, to enhance the flavours of these foods.
 For hypersensitive children, introduce softer, mushier foods with less intense flavours such as porridge, yoghurt, and mashed foods. Parents and caregivers should also incorporate desensitization techniques into playtime and other activities with these children outside of eating time.
Roleplay with the child during mealtimes
For example, pretend to be a cook or feed the child's favourite toy. You can also use the foods that your child likes and accepts to spin a story about other foods that your child may also enjoy.
Such imaginative games can help switch on the child's imaginative skills, make mealtimes for enjoyable, and reduce the child's reluctance to eat.
Food challenge
For example, if your child accepts a certain sauces, dips, or gravy, try dipping new foods into them to get your child to try these foods.
Food chaining
Food chaining helps to encourage a child with food selectivity to try new foods.
If your child like apple sauce, for example, you can try introducing the apple fruit into their meals.
Food chaining involves trial and error, and parents/caregivers may experience some degree of frustration when the child rejects the new foods that are introduced into their meals.
However, be patient and don't give up! Perseverance and consistency are essential when it comes to success in helping a child with autism to adopt healthier eating habits.
---
References: