WORDS LIM TECK CHOON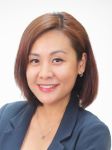 FEATURED EXPERT


DR NUR ELAYNI BORHAN
Consultant Emergency Physician
Sunway Medical Centre
BEFORE YOU LEAVE THE HOUSE
Make sure that you have at hand essentials such as the following:
Paracetamol for fever or pain
Oral rehydration solution for dehydration due to diarrhoea
Cough and cold medications
Inhalers if your children have asthma
Antiseptic wipes
Band-aids, adhesive tapes, and gauze for wound care
Thermometer
Your child's existing medications, if any
"I would also advise to bring some topical medication such as antiseptic cream, mentholated or medicated topical ointment – anything you're used to, from home," Dr Nur Elayni Borhan adds. "You know your own children, so bring the things that you know would benefit them. Try to avoid bringing things that are new to them."
WATCH WHAT YOUR KIDS ARE EATING!
Diarrhoea and vomiting are among the most common illnesses that affect children while they are on holiday.
Dr Elayni advises parents to ensure that their children are taught to follow safe food and water precautions.
Her other tips are:
Frequently wash hands to prevent foodborne and waterborne illnesses.
If you are breastfeeding your child, continue to breastfeed during the vacation.
Make sure that vaccinations for the whole family are up to date, as there is generally a higher risk for most vaccine-preventable diseases when travelling.
If your child—or any other family member—develops diarrhoea, Dr Elayni recommends consuming plenty of fluids.
"Oral rehydration solution may be used to prevent dehydration, especially if the child is also vomiting," she further adds. "If your child appears to be dehydrated and/or has a fever or bloody stools, seek medical attention immediately."
IF YOUR CHILD HAS AN ALLERGY
Dr Elayni says, "Planning ahead is the key to making your trip safe and enjoyable."
Always stay alert, take every necessary precaution, and carry all essential medications.
Bring a medical kit with your child's medications, including their epinephrine pen. Do this no matter how near or short the trip is.
Not everyone can understand English or Bahasa Melayu, so get information about your child's allergy translated to the native language of your destination. Written information about your child's allergies, for example, can be very useful when ordering food for your child.
Take note of the allergy policies of the airline and at the hotels you will be staying at. Every airline or hotel is different, and they need advance notice to make accommodations.
Research restaurants or grocery stores at your destination that would carry products safe for your child.
OTHER USEFUL TIPS
If your child suffers from motion sickness:
Keep them hydrated.
Let them eat and drink in small amounts regularly instead of having heavy meals.
Avoid letting them read or us screen devices while traveling in a vehicle. Instead, encourage them to sleep or engage in conversations with other family members.
If your child experiences uncomfortable pressure in the ear:
Encourage them to swallow their saliva. Younger children can breastfeed or suck on a thumb while older children can suck on lozenges or chew gum to equalize the pressure,
General tips for a fun and safe vacation:
Bring along your child's comfort toy or blankie.
If your child has an existing chronic condition, consult a doctor before traveling to destinations with different climates and altitudes. You may need to take special precautions, such as dressing your child appropriately for colder destinations and apply sunscreen at hotter destinations.
Discourage your children from swimming in non-chlorinated bodies of water (rivers, ponds, lakes, etc), as there is a risk of your child swallowing contaminated water.
Pack safe snacks and meals in case there are no appropriate restaurants for your child.
Identify important healthcare facilities at your destination. You can also seek advice on available local medical services from hotels or tour company representatives.
Include your child in any travel insurance policies bought for the trip, which should include medical repatriation if necessary.